Extreme Influence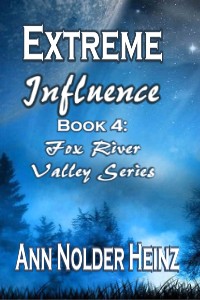 Civil engineer Hannah McPherson has fled from a disastrous marriage and resettled in a quaint Illinois river town where she has purchased an engineering and surveying consulting firm. Like her predecessor, she has been appointed as village engineer, a position that puts her into the ebb and flow of local politics. Her resolve to remain above the fray is shattered when a sinister, unidentified source begins to meddle in the village's decision to annex property for a controversial entertainment complex.
The village board is divided into two equal camps on this issue. When a trustee drowns under mysterious circumstances, the fragile balance is broken. Days later, Hannah's offices are broken into and searched, and her predecessor is savagely murdered. As she struggles to cope with the aftermath of this brutality, she becomes the object of a shadowy stalker who is able to anticipate her every move.
A quick succession of events raises the stakes. A former employee of the firm disappears after warning Hannah that she is in danger. A trustee's wife is murdered before she can pass along what she knows. Hannah and her ally, a man whose return to town is tainted by the cloud of suspicion under which he left years before, are attacked and barely escape with their lives. Together they race against time to expose a conspiracy that threatens the integrity of village government and the very future of the town Hannah has come to love.

Click here to read an excerpt from Extreme Influence.

Extreme Influence is available for purchase in electronic and print format at Amazon, and Barnes & Noble.