About Ann Nolder Heinz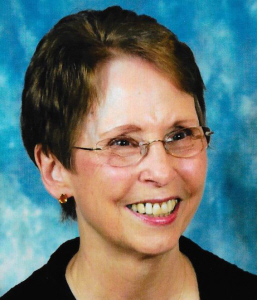 I was born into a family where books were collected and revered. My earliest memories are of the sublime pleasure to be had from reading. Bedtime stories out of various wonderful collections. Hours cuddled with my grandmother in her big stuffed rocking chair as she read the children's classics out loud. Saturday mornings when I returned to bed to read through my stack of Little Golden Books. Later, the Nancy Drew and Hardy Boys phase followed by Cherry Ames Student Nurse, which fed my childhood ambition to become the second Florence Nightingale. As I grew older, I began raiding my mother's library of contemporary and classic novels. I had already become a lifelong book junkie.
I discovered the lure of writing at an early age as well. My grade school teachers required their students to write several stories a year. When I was in the fourth grade it occurred to me that I enjoyed the process so much that I would create stories on my own. Thus was born my passion for fiction writing. I confess that in the early days I was better at conceiving and starting a story than I was at following it through to conclusion. The numerous "Chapter 1's" in the box of juvenile writing stored in our attic attest to this. But the process was irresistible, and I spent the rest of my life learning and perfecting my craft.
I have gone through periods when I struggled with the concept of success. A number of years ago I was fortunate to have a book manuscript accepted for publication as a paperback original. Not exactly the big time, but it felt as if I were "on my way." Since then my manuscripts have generated interest from several agents, four of whom shopped a novel to publishers but to no avail. Every year the chances of cracking the "paper ceiling" have dwindled as the publishing industry tightens its parameters due to economic reality.
Fortunately, the digital age is upon us, and I decided to focus my efforts there. My three historical novels, LAST STOP FREEDOM, REFINER'S FIRE, and A LIGHT WITHIN are available on Amazon as well as on Barnes and Noble.com. These three novels take place during the decade before the Civil War. To my great delight, LAST STOP FREEDOM won first place for historical fiction in the 2011 Royal Dragonfly Book Awards competition. It also won two honorable mentions in the 2012 Hollywood Book Festival.
My four psychological suspense and mystery novels Wilt Thou Be Mine, Final Victim, Free Fall, and Extreme Influence are also available in both print and digital form on the same websites.

There are legions of people out there who love to read and/or write novels in a variety of genres. Fortunately, technology has made it possible for us to connect and share our ideas and experiences. This website pledges to do just that.

Also, please join me at my IAN (Independent Author Network) Author Page.