Final Victim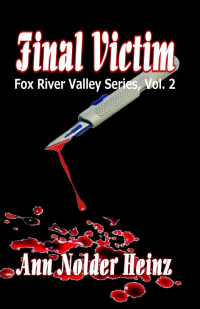 Beneath its facade of genteel privilege, the Potter family is a snake pit of writhing emotions shadowed by dark secrets. Patriarch Benjamin Potter has managed, through sheer force of personality, to keep scandal at bay and maintain an uneasy truce between his daughters, Abigail and Rona Lee. Now he is dying, and the two women's long-simmering animosity is about to explode in deadly violence.
Rona Lee seeks access to her father's fortune so she can continue to indulge the hedonism that has been her lifelong trademark. Abigail is determined to deny her, driven by the need to avenge herself for a personal tragedy perpetrated years before by Rona Lee.
As the struggle turns ugly, Abigail's superior intellect and innate decency seem a poor match for Rona Lee's beauty, unbridled sexuality, cunning, ruthlessness, and lack of moral compass. Indeed, after a final, life-threatening assault, Abigail is ready to admit defeat.
Then she discovers Rona Lee's brutally murdered body and finds herself identified as the primary suspect. In a race against time, she must plunge into Rona Lee's murky past and sift through the human debris she finds there in order to stop the killer before she herself becomes the final victim.

Click here to read an excerpt from Final Victim.

Final Victim is available for purchase in electronic and print format at Amazon and Barnes and Noble.